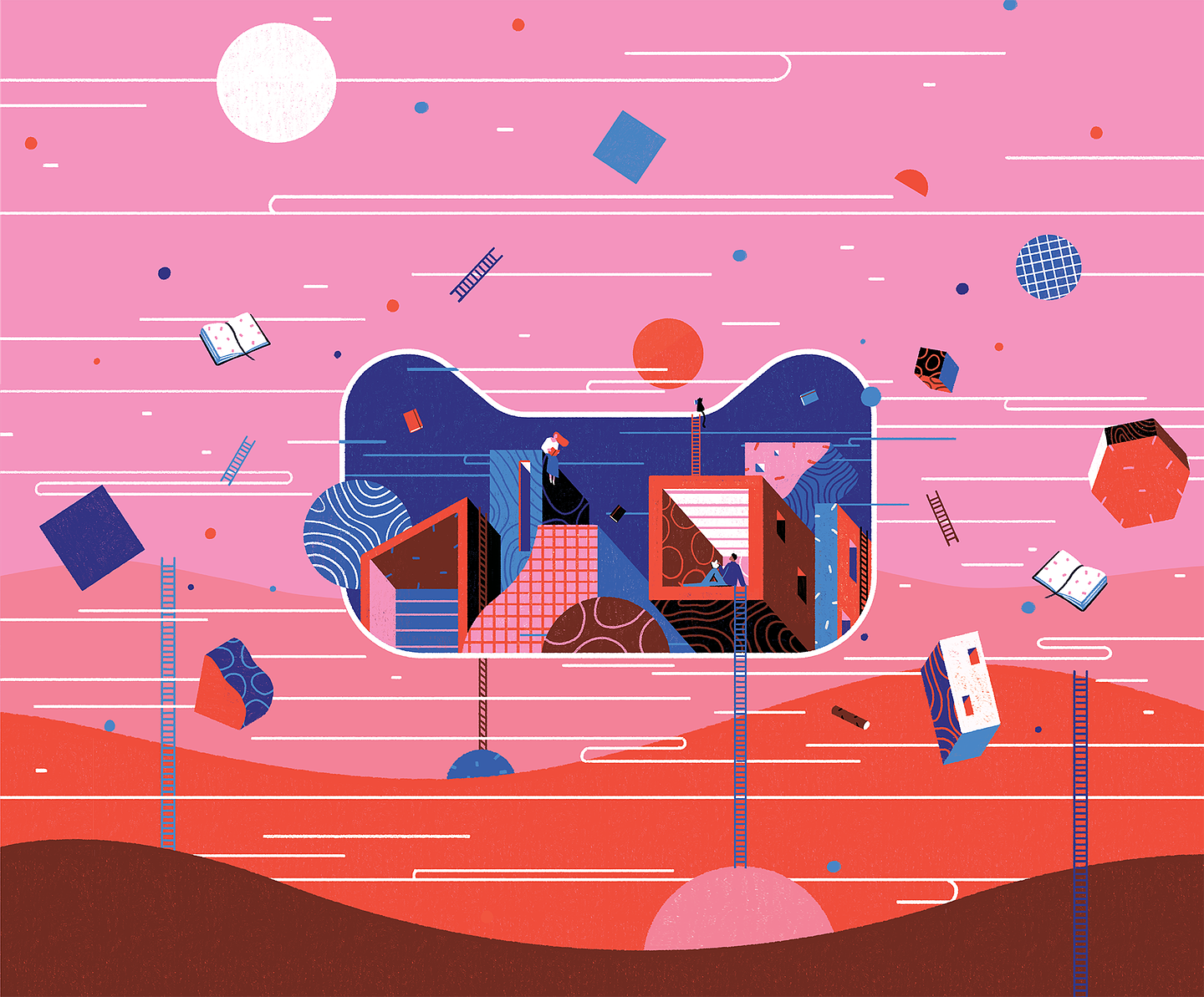 11.11 Campaign for Moleskine
November 12th 2020
FF worked with Yukai Du to create notebook brand Moleskine's Tmall cathead illustration for Taobao's 11.11 shopping festival.
The illustration will appear on Moleskine's online channels for the brand's 11.11 campaign as well as in-store at their twelve locations across China. In retro red and blue tones, intertwining flowing lines and overlapping geometric shapes, Yukai's imagination transforms into a dreamlike picture.
As part of the project, Yukai created the illustration "I Dreamed In a Dream" for the Moleskine Studio notebook series. The design is inspired by the poem I Dreamed in A Dream by American poet Walt Whitman. The poem compares "love" to "the city" which gives people warmth and security, expressing the poet's belief that the power of love can bring an ideal utopian state like a "dream". Yukai likens the world of Moleskine to the "dream" city of art, and the geometry of the city as our warm residence.

Yukai created different artworks for the notebook front, inside cover, and stickers, injecting fresh inspiration and encouraging the notebook owner to explore his or her own creativity.

To those who have this notebook, Yukai wants to say,

"Hope you make good use of it. Use it to record all your ideas and inspirations, and don't forget to use the stickers!"