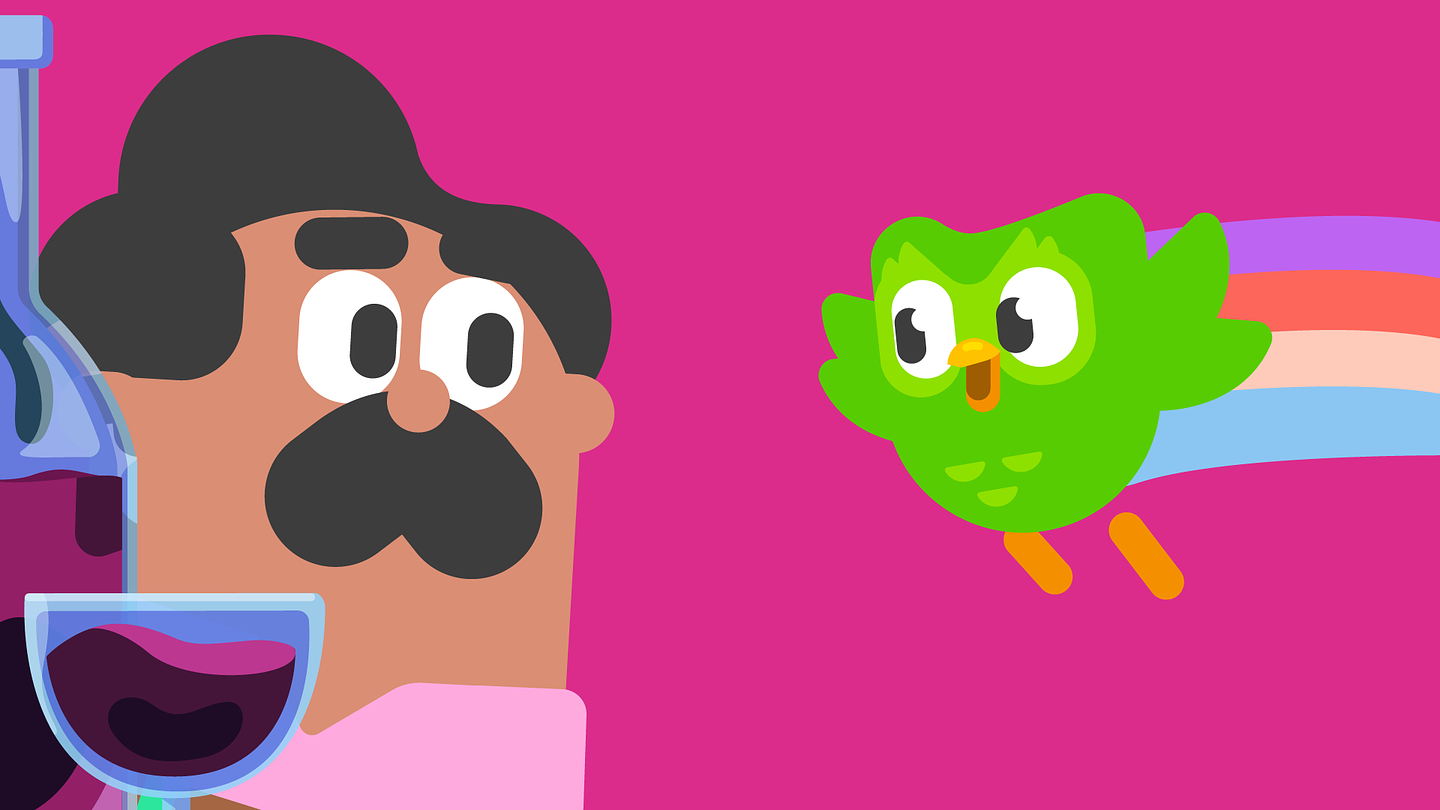 Make It Fun for Duolingo
May 2nd 2021
Taking up a new language is no easy task, no matter what your New Year's resolutions say. That's why Duolingo and Wieden+Kennedy Amsterdam, invited Final Frontier and Le Cube to take the high jinks up a notch with "Make it Fun", a campaign that recognizes the difficulty of the objective, while reminding viewers that the brand makes learning more enjoyable, and thus more effective.
Directed by Gabriel Fermanelli, the film is a colorful musical theatre employing characters in situations to emphasize the duality between how hard you know something is going to be, and how a friendly, game-like approach can make things more palatable.
Ralph Karam, Le Cube's ECD, says "When I first set eyes on W+K's briefing I knew it was another great opportunity to add Gabriel's talent to the Le Cube mix. The result is a fun narrative told in elegant style, full of impeccable camera movements and morphs. I couldn't be happier with what came out of the process."
Comprising a huge range of assets to appear across TV, digital, in-app and social, the piece is crafted to work universally, with an initial global release executed in three different languages.
Final Frontier executive producer Gus Karam says, "This is an especially important project for us. Not only do we love the result, created alongside the always-amazing Le Cube, but it's also our first European production. The prospect of what we can do with the creativity in Europe is beyond exciting".
Credits:
Client: Duolingo
Chief Marketing Officer: Cammie Dunaway
Creative Director Brand & Marketing: James Kuczynski
Agency: Wieden Kennedy Amsterdam
Executive Creative Director: Eric Quennoy, Mark Bernath
Creative Director: Hannah Smit, Edouard Olhagaray
Broadcast Producer: Eline de Roo
Production: Final Frontier
Animation: Le Cube
Executive Creative Director: Ralph Karam
Director: Gabriel H. Fermanelli
Executive Producer: Matías Bossié (FF), Gustavo Karam (FF), Fernanda Soma (LC), Juan Manuel Freire (LC)
Line Producer: Luana Guareschi
Animation: Agostina Salvemini, Leonardo Campasso, Facundo Garcia, Juan Huarte, Matias Petroli, Saulo de Castro, Pablo Conde
Clean up: Julieta Culaciati
Comp: Adrián Mirandeborde
Music Prod Co: Massive Music
Sound Design/Mix: Facundo Capece (Final Frontier)